Hillary Clinton Tweets Picture of Herself "Vaping" in Front of Electoral College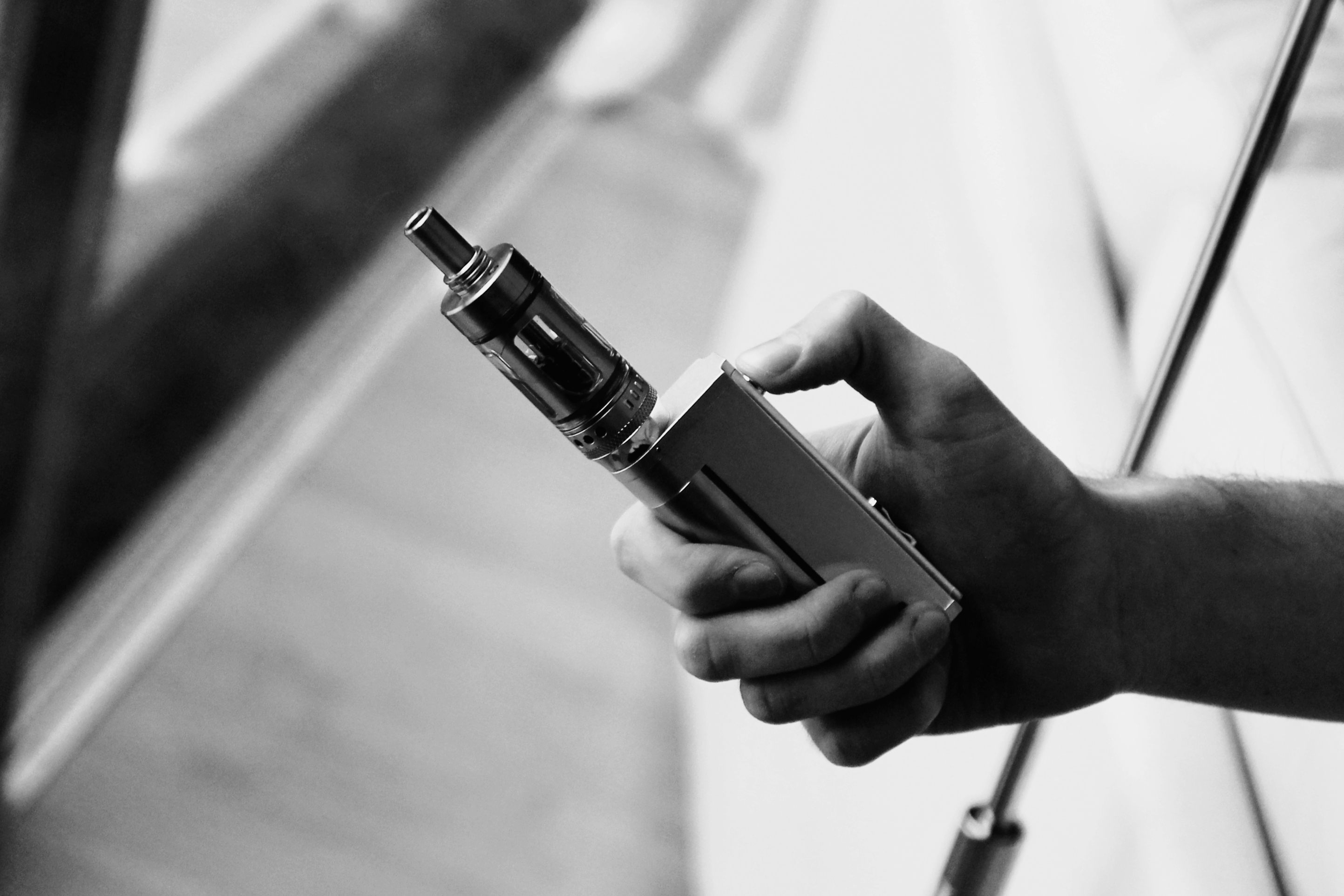 On November 29 at 4:20 PM EST, Hillary Clinton tweeted a picture of herself "vaping" an e-cigarette in front of the Electoral College captioned "Blowing some #sick #clouds in #protest of the #electoralcollege. Join me!". Clinton claims this was an effort to engage millenials in the "corrupt" election process.
After backlash from numerous concerned mothers, Clinton has removed the picture.
"I do not want my daughters to become hooked on nicotine and other substances!" stated Silver Spring, Maryland mother Beatrice O'Problem. "Hillary Clinton promotes dangerous, unhealthy habits among teens and sets a bad example for youth everywhere."
Local vape shop owner Asher Davis, 25, has a different stance on the issue. "People smoke cigarettes in public like, all the time, and like, that stuff causes cancer," he told The American Tribune. "Vaping is sooo sic much cleaner and produces much less toxic smoke. I don't know of one single person that got cancer from vaping. Plus there are like, so much more options with vaping. Now that Hillary does it too, my sick shop is gonna get so many customers!"
Davis offered a Tribune reporter his "vape pen," but the reporter declined.